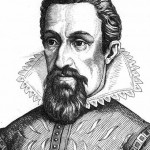 Kepler was the mind that pulled together the observations of Galileo and the data from Tycho to figure out how the planets moved around the sun.
Although his three laws were not recognized in his day (scoffed was more like it!), these laws are still used in today's science classes. The Kepler mission launched in March, 2009, and is designed to search for Earth-like planets orbiting other stars. Here's a video that details the mission:
Please
login
or
register
to read the rest of this content.