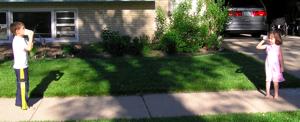 This is the experiment that all kids know about… if you haven't done this one already, put it on your list of fun things to do. (See the tips & tricks at the bottom for further ideas!)
We're going to break this into two steps – the first part of the experiment will show us why we need the cups and can't just hook a string up to our ear.  Are you ready?
Please
login
or
register
to read the rest of this content.