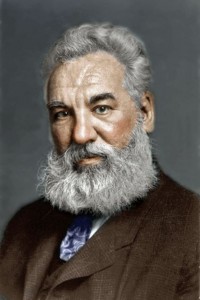 Alexander Graham Bell developed the telegraph, microphone, and telephone back in the late 1800s. We'll be talking about electromagnetism in a later unit, but we're going to cover a few basics here so you can understand how loudspeakers transform an electrical signal into sound.
This experiment is for advanced students.We'll be making different kinds of speakers using household materials (like plastic cups, foam plates, and business cards!), but before we begin, we need to make sure you really understand a few basic principles. Here's what you need to know to get started:
Please
login
or
register
to read the rest of this content.