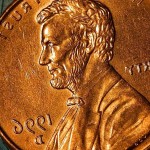 How many drops of water can a penny hold? We're going to learn how to use the scientific method using everyday materials so you're comfortable with how it works and how to apply it to every situations. Don't worry – we're also going to show you how to do more complicated projects later… but first, let's cover the basics.
What you need: Pennies, eye or medicine dropper, water, a notebook or science journal.
Please
login
or
register
to read the rest of this content.