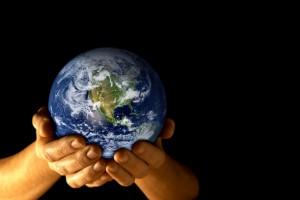 A constant variable is one that does not change from trial to trial. A changing variable is the one variable you are testing for. It does change from trial to trial. One of the most difficult things to do in scientific research is to know what all of your variables are and to keep all but one variable constant.
In these pendulum experiments other variables were the temperature of the room, the humidity, the spin of the Earth, the design of the pendulum, etc., etc. We made an assumption that all those variables remained constant and didn't really matter to our experiments. In this case, that's a safe assumption but sometimes you can't be too sure!
Constant and changing variables are around you all the time. What would be some variables in your breakfast? Which ones change from morning to morning? Which ones stay the same? What about some variables in the car? Which are constant and which are changing?
Let's take a look at how to handle these questions:
What you need:
String
Several weights of some sort (a bunch of the same kind of washer works very well)
Tape
Scale (optional)
Timer (or a watch with a second hand)
Use the same pendulum set up you used for "The Size of the Swing" experiment.
Please
login
or
register
to read the rest of this content.