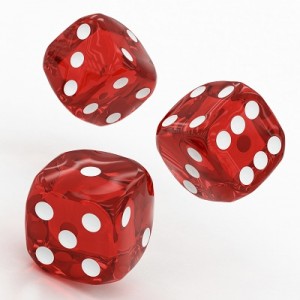 If you've ever wanted to sneak a peek into my cabinet of educational games and books for kids, now is your chance. Use this list for gift ideas, boredom busters, and just plain family fun. Some of these games you can pick up at the store, and the rest are the home-made, print-it-out, cut-and-play variety that your kids will really learn from.
I first made this list because I felt that so many games are watered-down versions of either bingo or "roll the dice and see where you land", with the occasional card pick. I was curious to see if there were any truly great educational games still available, or if they were all just brain candy.
My games listed here are designed to develop strategy, critical thinking, and chaotic surprise in addition to having the kids learn practical knowledge along the way (not trivial fluff). And when a kid memorizes the card deck, it works in their favor because now they know the entire periodic table.
Here you'll find games including arithmetic, fractals, equations, chemistry, physics, and more. If you have any you'd like to add to the pile, just submit it in the comments section so everyone can benefit. Are you ready?
Note: This list is growing so please check back for updates!
Favorite Books
Favorite Resource for Science Supplies
A lot of science supplies can be purchased online these days, especially the hard to find stuff. However, if you're in the market for oddball items from a company that reuses industrial overruns, here it is:
Favorite Science Games

Math Games
Equate the Math version of Scrabble, which is great for kids that are getting the hang of arithmetic
Best Dice Game for honing math skills – I keep a set in my purse wherever I go (no kidding!)
Monopoly using a third and fourth die to calculate tax for purchases or compound interest (for rate and time); federal income tax brackets (which depend on your capital) replaces the 'income tax' square… we try to make it as realistic as we can, and even do the 'bidding option' stated in the rules when buying property.
Cryptarithms (one of my favorite math games – it's the image of "SEND MORE MONEY" at the above right – you have to figure out what number each letter represents!)
More Math Recommendations
Awesome Games Overall
Chess find a 34-piece set (with four queens) and a vinyl mat
Intelligent Music for Kids
(that doesn't make adults want to rip their hair out)
Here's the video of the Element Song:

Here's the video of the Nano Song:
Note: You can find more songs at the Harvard Physics Song site, but be sure to preview them before sharing them with your kids as they are more appropriate for college-level students!
What Pi Sounds Like by Michael Blake (see video below):