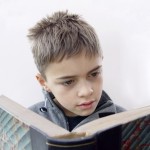 Most resources that public school advisers suggest for gifted or bright kids are a 'mile wide and an inch deep' – they don't really go into depth on any one area. After traveling to dozens of home school conventions for several years across the country and seeing what math options are out there, I searched for more options than what's traditionally on the exhibit floor.
After talking with math professors from Harvey Mudd, Stanford, Princeton, UCLA, and others, I thought you might like to know about their recommendations for resources that might be useful to you on how to deliver math skills in a way that really lasts.
For kids just starting out with Math: Dr. Wright's Kitchen Table Math
For kids not quite ready for Algebra: Singapore Math Series
For kids Algebra through Calculus: Art of Problem Solving
These two work well together, and lead right into each other. If you're looking for a DVD series, then you'll want to get Arthur Benjamin's 24-lecture 'Joy of Mathematics' DVDs.
More Math Resources
These resources are for kids that are really into math and enjoy diving deep: