"What's so great about THIS program?"
Hi - Aurora here. I actually get that question a LOT from parents who are wondering just what IS it about this program that makes it so special. Here's a video to get you started that outlines why it's so important to teach science to your kids at all, and how to find out if this program is going to meet your family's needs.This program is for K-12 kids can can serve as the foundation for your child's needs as a complete stand-alone curriculum or as enrichment for their current homeschool, public, private or charter school curriculum.
If you were to invest in an educational program, what are the top three results that it absolutely must deliver for you?
What would happen if those results were not met by the program? Would that cost you more than your initial investment?
How much have you already invested over the past three years on programs that did not deliver for you?
What has this ultimately cost your child?


Once you're clear on what you want, it's a lot easier to figure out how to get you what you need. Think of me like an educational consultant who's got a big background of experience to draw from. I'm a teacher, first and foremost... and spent many years in the classroom from K through college (I started teaching engineering at Cal Poly State University at age 21). So I know where you need to get your kid before they graduate. And this program was designed out of a burning passion to meet that need and make a difference in the world.
Here's another question I get a lot from parents right off the bat:
"There are lots of science kits and programs out there, many of which don't work. Why should I get yours?"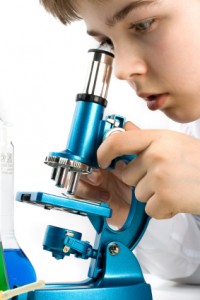 The eScience science program is the best online learning program, bar none.
No ridiculous cartoon animations, insulting video-game appearance, or watered-down science experiments. Every science activity, project, and experiment has been used in teaching kids real science for over a decade before they ever came to you. Your kids will be making real underwater R.O.V. robots, linear accelerators, hovercraft, and much more as they learn about the real world around them.
These are the projects I use when I teach kids science, and they really work.
I can't tell you how upset and frustrated I get when I see the total lack of quality education out there. (For the longest time, I couldn't figure out why my incoming college freshmen lacked so much in the way of science education background... until I started teaching in the K-12 school classrooms!)
The eScience program was designed to teach your kids science. Period.
The eScience program is built by real teachers, not researchers or curriculum designers with stacks of PhDs and not one iota of actual experience in teaching. My company, Supercharged Science, is here to get kids crazy-wild about science.
I always include a full Unconditional Happiness Money-Back Guarantee because
I am here to support your commitment to your child's education and want you to see what our programs can really do for your family.
What this means is that you can test drive the eScience program risk-free.
No strings attached. What this really means is that you won't lose sleep over the cost because we'll handle it if it doesn't work out. I'm not after a one-time sale but a life-long solution for your family.
Here are 13 homeschool curriculum providers that charge more and still don't include everything the eScience program does
(robotics, electronics, and hydraulic power are missing from all of them). And most of these companies don't includes support (let alone unlimited support). Not one of the online programs includes instructional step-by-step instructional videos - at most, they are long screenfuls of text with partial instructions better suited for Saturday morning cartoons than real science learning.
| | | | | | | | |
| --- | --- | --- | --- | --- | --- | --- | --- |
| Curriculum Name | Grades | Subjects | How is content delivered? | Topic Depth | What kind of experiments? | Cost | Notes |
| eScience Online Learning Program | K-12 | Physics, Chemistry, Biology, Life Science, Astronomy, Earth Science | Online, real videos, live teleclasses, text downloads | Deep | Over 600 hands-on experiments. | K-8/K-12: $37/57 per month per family, 30-day money-back guarantee | Kids spend most of time learning on their own by building projects and explaining how it works back to you. Minimal computer screen time. |
| Alpha Omega Online | 3-8 | All | Online, text only | Unknown | All computer simulations. | $419 per child per 18 months, non-refundable | Brand-new program, not yet tested with homeschoolers. No trial period, no preview, no refunds. |
| Apologia | K-12 | All Sciences | Textbook, CDs | Moderate | Minimal and too easy. | Up to $250 per child per year | Not enough hands-on activities. eScience dovetails well with it. |
| Apologia Online | 9-12 | All Sciences | Online, text only | Shallow | All computer simulations. | $450-700 per child per year | Brand-new program, not yet tested with homeschoolers. |
| Bob Jones | K-12 | All Sciences | Textbook | Mod-Deep | Minimal and too easy. | $200-500 per child per year | Not enough experiments. eScience dovetails well with it. |
| eTutor | K-12 | All | Online, text only | Shallow | None. | $240-300 per child per month | 'Experiments' are links to other websites. Support costs extra. |
| K-12.com | K-8 | All | Online, text only | Moderate | Minimal. | $800-1500 per child per year | No teacher support for K-8 students. Lots of reading, no videos. |
| Curriculum Name | Grades | Subjects | How is content delivered? | Topic Depth | What kind of experiments? | Cost | Notes |
| Greg Landry | 6-12 | Biology, Chemistry | Online, chat | Deep | Lots of hands-on labs. | $550-1200 per semester per child | You need to be online to get the most out of it. Good program overall. |
| Jubilee Academy | K-12 | All | Online, text only | Moderate | Only for 9-12, all computer simulations. | $900 per child per year | Child spends most of the time staring at a computer and watching computer do the 'experiment'. |
| Time 4 Learning | K-8 | All | Online, text only | Shallow | Only for K-6, all computer simulations. | $20 per child per month | Cartoon-like computer animations. Child spends all their time staring at the computer. |
| Calvert School | K-8 | All | Online, text only | Moderate | Minimal, all computer simulations. | $1250 per child per year, very hard to get a refund. | Content is computer simulations and screenfuls of text. Child watches computer do science 'experiment'. |
| Aha!Science | 3-8 | Earth, Space, Physics, Life | Online, text only | Shallow | All computer simulations | Quote required | Looks like a video game for science. Created for public and charter school classrooms. |
| FossWeb | K-8 | General Science | Online, text only | Shallow | Minimal, all computer simulations. | Free | You don't get any response to your questions when submitted to the "Ask a Scientist" link. |
| Merlin Science | 8-12 | Chemistry, Astornomy, Genetics | Online, text only | Shallow | Minimal. | $120 per child | No teacher support. No videos or live interaction. Just text on a screen. Not interactive. |
Did you notice from the FULL comparison chart that most online curriculum courses are developed by research teams?
And some of the courses are designed for public schools but sold to homeschool families. And of the few online courses that offer experiments with their projects, not one of them had actually
tried
any of the experiments, but rather copied them from elsewhere. (There was one exception: Greg Landry's HomeSchool Science Academy.)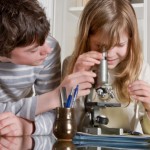 As a homeschool parent, I don't want my curriculum designed by people with a PhD in marketing or sales.
What I really care about is can this course teach
my
kid in a way that lasts long-term? And have these people who developed this content personally done it (taught science) before? How many kids have they taught? What were the students like before and after the kids worked through the course? How much of an impact did the course make on the way students learn, and can they handle new stuff in the future long after the course is done? Most companies didn't get into the curriculum business because they wanted to teach kids - they're doing it because they want to make money.
Sadly, most science curriculum courses fall way short of the target.
Which is why I developed the most outstanding online science program ever. Don't just take my word for it - I encourage you to check out each of the websites above and take their online learning programs for a test drive (that's why the links are there) and see for yourself. If you're not completely convinced that one of those other programs will not only meet but exceed your expectations for your kids learning science, then keep reading because you are in the right place.
Your kid will teach YOU science because the eScience Learning Program includes
instructional step-by-step videos that any K-12th grade student can follow. If a picture is worth a thousand words, then a video is worth even more. 70% of my clients who have struggled with written directions consider this part to be the most valuable component of the program.
What this means to you is your child can watch and do the program on their own.
Which really means to you is you will have more time to spend on the things you really want - empowering your child and building their confidence instead of sitting at a computer screen all day long, trying to decipher written text directions.
"Why should I spend so much on only ONE subject?"
The eScience program is all about science because a total immersion program is the most effective way to master a subject.
Most science, engineering, and technology fields have their roots in physical science, one of the biggest building blocks in the science field.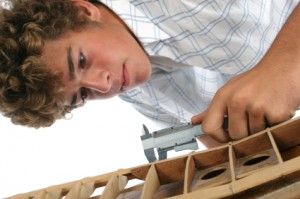 Which means your child will get a solid foundation to stand on when they reach for the next step further
down the line in high school and college. Which really means that you can rest assured your child selects the best career fit for themselves in the future because they were exposed to a wide spectrum of science fields upstream.
The families that work through our eScience Learning Program
get a front-row seat in aeronautics, electromagnetism, chemistry, robotics, lasers, optics, astronomy, hydraulics and pneumatics, engineering, alternative energy, and more by really
doing
science. The videos cover step-by-step instructions on how to build hovercraft, battery-free radios, solar-powered robots, underwater vehicles, and so much more. There's also a section on how to fly a real airplane, and how to find a pilot near you so you can get your kid inside a real airplane for their first flight lesson!
By the way, most online courses are more expensive than the eScience program because
they require full-year agreements or charge per course and per child. eScience is a month-by-month program that you can enroll your entire family in for one low fee. You can cancel anytime - no agreements or cell-phone-type contracts (boy, I really hate those!) And most other programs charge additional fees for support, and require expensive materials. If you browse through the shopping lists on the eScience site, you'll find most of the materials are found at the grocery store and hardware store, because you shouldn't have to spend a fortune learning science.
Here are a few questions to consider:
In your opinion...
How important is it to 'see what's out there'? On a scale of 1 to 10?
Have you seen your child gravitate to a certain area in science already?
What if there was another area they haven't been exposed to in the right way?
What would that be worth to for your child to have this opportunity?
What would your child miss out on if they never found their true passion?
"What if my kids ask me science questions I can't answer?"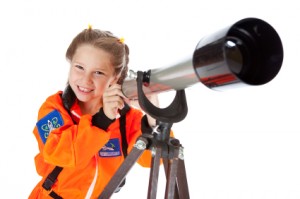 That's why I offer Unlimited Support for as long as you need it because
I am committed to your long-term success and not here to sell you a one-time solution. Ever get stuck halfway through a project, and wish you could just ask the author or creator of the program a question?
This means you're now off the hot-seat with having to come up with all the answers.
We encourage kids to contact us as a part of taking charge of their own education. What this really means is that your child is now finding their answers to their questions, freeing up your mind for more important things. Parents that encourage kids to utilize this part of the program report having kids that much more confident, empowered, and struggle less when they hit obstacles along the way.
Here are questions to really think about:
In your opinion...
Do you feel it's more important to clear the field of all problems for your child or teach them how to handle obstacles when they arise?
How important is it to 'get the right answer' over 'make mistakes and learn from it' for figuring things out?
Which one of these was modeled for you when you were a student?
How do you want to handle this with your own child?
Are you ready to get serious about learning science?
I can't convince you whether the eScience Learning Program is right for you - you're the only one who can do that.
You're also the one who knows who will miss out if you use a program you know to be second-best. I invite you to test-drive the eScience Learning program risk-free for 30-days.
Click here to enroll now.