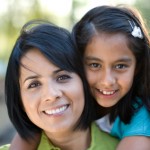 When I teach a science class, this is the questions I get asked most: "What science stuff does my child need to learn?" Parents are wondering exactly what bases they should cover for their kids to understand science before they hit the high school or college scene.
This is a difficult question to answer, partly because it depends on what your ultimate goals are.  If your child wants to just get his feet wet and see what all the fuss is about, then grab a couple of science kits and just play.  On the other hand, if your kid reads every science text on the planet and is still thirsty for more, there are a few basics you can cover to be sure she is both well-rounded and happy about learning.
There are 18 main principles in science, ten of which kids need to know and understand before they hit college. (As a college professor myself, I've seen senior students struggle with these basics that they should have mastered years ago.) And these principles are…
[am4show have='p8;p9;p11;p38;p72;p92;' guest_error='Guest error message' user_error='User error message' ]
Higher pressure always pushes. (eCamp Flight Lab, released in summer)
Like charges repel; opposites attract. (Unit 10, Lesson 1)
Moving charges have magnetic and electric fields, and moving magnetic fields create electric fields. (Unit 11, Lesson 2)
Light can be either a wave or a particle, but not both at the same time. (Unit 9, Lesson 1)
There are four states of matter: solid, liquid, gas, and plasma. (Unit 3 Lesson 2 and Unit 8). And actually, there's a fifth state of matter (BEC, Bose-Einstein Condensate), but we've only ever found that one in a lab.
There are four fundamental forces of nature: strong, weak, gravitational, and electromagnetic. (Skip the weak force for now.) (Unit 1, Lesson 2 & Unit 7 Lesson 1 & Unit 10 Lesson 1)
Heat flows from hot to cold (the principle of heat transfer from the 2nd law of thermodynamics). (Unit 13, Lesson 2)
For gases, when volume decreases, the pressure increases (which is part of the Ideal Gas Law from Thermodynamics). (Unit 13, Lesson 2 & Unit 15)
In a system, stuff in equals stuff out (For example: First Law of Thermodynamics: Energy in=Energy out; Conservation of Momentum: Momentum in=Momentum out …) (Unit 13, Lesson 2)
Once your kid hits college, she'll learn about the other eight fundamental laws in science.  Why didn't we cover those here?  Well, teaching six-year-olds about quantum mechanics, relativity, and the Heisenberg principle isn't the best use of their time right now.  Our goal is to excite kids about learning and give them just enough so they can stay curious about their world and seek their own answers through this curiosity.
[/am4show]