…and What to Do About Them.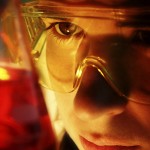 Did you have a teacher that really had an impact on you? Remember the excitement? Or the thrill you felt when you taught something to someone else and they really got it? First, let me thank you for your commitment to education – a value that is high enough for you that you are stretching for resources to help you reach your goals. In this article, I am going to share with you some of the common mistakes that educators often make.
If you've fallen prey to one or more of these, it simply means that no one told you about them yet. Once you know, you can then focus on solutions. Or, perhaps you'll find that you are already on track, and this may reaffirm that you are headed in the right direction. Are you ready?
[am4show have='p8;p9;p11;p38;p72;p92;' guest_error='Guest error message' user_error='User error message' ]

Click here to download the article.
[/am4show]