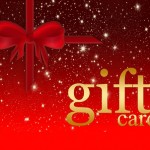 If you know a homeschooling parent it would be a good idea to ask them what kind of educational toys or resources they would appreciate getting for Christmas for their children. There are a number of outstanding educational tools available in the market today and most of them cost a pretty penny, so any homeschooling parent would appreciate getting them as gifts. Just make sure that you check with them before hand so that you don't end up giving them duplicates or something that they have already covered in homeschooling classes.
[am4show have='p8;p9;p11;p38;' guest_error='Guest error message' user_error='User error message' ]
Educational toys for toddlers and preschoolers
Magnetic Fishing Alphabets make a good gift. They help the toddlers learn the serial order of the alphabet in a fun way. Number based jigsaw puzzles are another good tool to help them learn useful information in a very interesting way. Finger paints and play dough are good options to help them indulge in their more creative ventures.
Educational toys for first and second graders
Sentence Building Dominoes are a good way to get primary school kids to practice making sentences in an easy to understand and enjoyable manner. If you want them to be more scientifically inclined get them a circuit building kit. For those with more scientific aptitude try a solar panel based car or toy. Construction activities help them gain a better understanding of simple scientific principles.
Educational toys for older school kids
Scientific equipment like a telescope or a microscope could come in very handy for homeschooling students. Just make sure that you check with the parents before buying more expensive educational tools.  A 3D model of the Solar System may also be an interesting and entertaining toy for a child who is interested in astrology.
Older Children
There are any number of interesting and educational games out on CDs. Pick up something that the child has an established interest in. Games of the educational type played on PSP, Nintendo or other gaming consoles may also be a good idea for older children. After all video games are a great way for kids to sharpen their reflexes. Find out what the parents need help with and gift the kids something appropriate in your budget.
[/am4show]