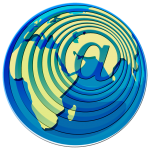 Get a daily dose of science to ensure that your homeschool science student understands just how important the role is that science plays in their lives. Here are some online science resources that you can use to help.
[am4show have='p8;p9;p11;p38;' guest_error='Guest error message' user_error='User error message' ]
Google Science News Alerts
Reading the news is a good way to find out what's happening in the world around us. To ensure that enough science news hits the radar of your homeschool students set up Google Alerts for science based topics such as medical breakthroughs, or robotics news. Pick topics that they already show some interest in so that when the alert comes through they enjoy reading about the latest developments.
Science Daily
This website offers comprehensive coverage on all matters related to most science disciplines. From outer space to under seas, just about everything under physics, chemistry and biology gets covered on this website. The only trouble is that if you are looking at just a single section of the website it may not be updated as regularly as the Google news alerts.
Science Buddies for Science Careers
Ever wanted to know what it took to become a marine biologist? Or a biophysicist? Or a power plant operator? This website offers details on a number of science based careers. You can find out what education is needed for the job, what the actual job involves and potential salaries on this website. Just browsing the different types of careers available may be a good idea for a homeschool student who is in the process of exploring future careers.
Science Channel on Discovery
Discovery television shows on science are good to watch and now you can bring the Science Channel into your homeschool classroom with this website. From historical discoveries to what the future may bring, this website offers a comprehensive compilation of scientific findings from over the years. There are also fun seasonal activities that the homeschool students may like to try out as science projects of their own.
NASA on Instagram
Instagram can be more than just adding the family picnic snapshots to an album. If you follow NASA on Instagram you will have access to unique coverage of NASA's activities in the form of images. Each picture has a detailed explanation of the event being covered. Combine this with Google keyword alerts in the news and you could have an ongoing science class ready for discussion each day.
[/am4show]